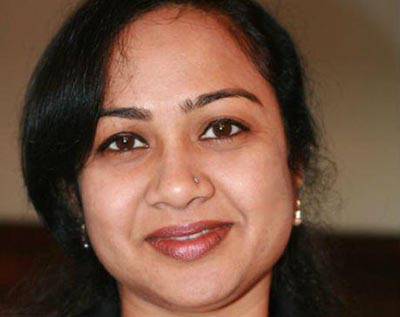 Brinda Nair, DDS, MPH, of Serenity Dental, provides cosmetic and general dentistry services, which include comprehensive dental exams and cleaning, dental x-rays, composite fillings, porcelain crowns and veneers, dental implants, dentures, partials, and bridges, among many other dental services. Dr. Brinda Nair is proud to help her patients in Austin, Texas, smile with confidence.
After completing her master's degree in epidemiology (MPH) from the University of Oklahoma, Dr. Brinda Nair attended dental school at the University of Texas Health Science Center at San Antonio, where she obtained her Doctor of Dental Surgery degree and graduated with Higher Honors. While there, she received the "Excellence in Clinical Dentistry Award 2014" and was nominated for Omicron Kappa Upsilon National Dental Honor Society for the year 2014.
Dr. Brinda Nair received her first dental surgery degree (BDS) from SDM College Dharwad and received her master's in dental surgery (MDS ) in conservatory dentistry and endodontics from JSS Dental College Mysore.
Originally from the state of Kerala,India; Dr. Brinda Nair moved to Texas in 2009. Dr. Brinda Nair and her husband Vinod have 2 beautiful children: Teerdha and Arjun. In her spare time, Dr. Brinda Nair enjoys spending time with her family, cooking, traveling and enjoys watching movies. She is passionate about giving back to local community.
At Serenity Dental, Dr. Brinda Nair is committed to providing comprehensive and compassionate care to her patients, who entrust themselves and their families to her. When you visit Serenity Dental, you'll be treated with care by the friendly, welcoming team. The priority is always to provide relief for patients and ensure a comfortable experience in the dental chair.
Along with the team at Serenity Dental, Dr. Brinda Nair is here to help you every step of the way, from your first call to all follow-up and recall visits. She has the right combination of experience, empathy, and ethics to ensure your visit to the office is pleasant, positive, and gentle.
Dr. Brinda Nair loves educating her patients about the importance of improving and maintaining their oral health practices and celebrating health milestones.